More than 100 Countries are Connected to the Network!!!
The Global Law Thinkers Society (GLTS) is a WORLD RECORD HOLDER, multi-professional voluntary, charitable, no-profit, non-political and social organization.
It is a platform for global networking and leadership.
GLTS Headquarter in Bangladesh and has Chapters in more than 100 Countries. It has over 30 Categories Professional Network and more than 50 organizational Partnerships.
Vision I Mission I Values
VISION:The GLTS envisions an united world under one platform of proactive, empowered, compassionate, peaceful and resilient generations. GLTS sees the world gets back to its green and healthy environment. GLTS envisions a war free peaceful world where everyone leads positive life and help each other to prosper.

MISSIONS:
1. Youth Development and Empowerment
2. Establish Peace
3. Restore Green World

VALUES: Unity, Positive, Patience, Proactive Leadership and Help
1. To build sustainable world and achieve sustainable development goals (SDGs).
2. To create Multi-professional international network to exchange knowledge, skills, ideas, culture and create opportunities.
3. To establish an institute of learning and training.
4. To provide higher studies and scholarship opportunity.
5. To establish trade hub for entrepreneurs and business holders.
6. To create International career and employment opportunity.
7.To establish Youth Wellness Center.
8. To organize Global conferences, summits, events, workshops, programs etc.
9. To establish Environmental protection, climate action and animal research and support center
10. To conduct charity for humanity and world development.
11.To create world travel opportunities for young people and boundary free travel for all
12.To inspire leaders by giving awards, certificates, honorary status and recognition.
13.To establish legal research and support center.
14.Conduct activism for rights, peace and environment
Formation : 01 September 2010
Legal Entity: Societies Act of Bangladesh
Registration: No.12447, 25 October 2016
Head Quarter: Bangladesh
Area of Activity: International
Type: non-political, non-profit, charitable and voluntary organization
GLOBAL: To connect internationally and learn from Diversity. II Global connections help in exchanging knowledge, ideas, skills, culture and life. The more we know each other the more we understand the necessity of unity. When we are united we grow.
LAW: To aware people about their rights and value. II When we know rights and our value then we also know the rights and value of others. Thus, we are able to raise voice against violation of rights and can establish rights. An aware person understands and establish peace.
THINKERS: To build problem solver think tank . II Thinking the right thought is important to be a better human being. World is full of problems and negativity. So we are creating problem solvers, critical thinkers and positive spirits. And thus we will be able to establish a better world.
SOCIETY: To build a global and decentral community under one platform. II We develop and empower people. They become proactive citizens and leaders. They will have decentral as well as global leadership and ability to work for building a better community. They will inspire world through their actions and activities.
STORY BEHIND ESTABLISHMENT​
Founders Raoman Smita and Ahsanul Alam John always thought for the society, children and young people welfare. They couldn't tolerate all children are not getting a happy life that they deserve. They were worried for social imbalance. They thought if they can help children and young to be positive and empowered human being then these problems will solve automatically. They united and started working to bring positive mindset in young people so they all together can work building a happy and healthy world.  They started activities for children and young people from September 2010.  Inspired by their activities, their friends and relatives Khaled Masud Majumder, Jasmine Akter, Ekramul Islam, Sufi Al Mamun, Tousif Gaddafi Don, Shuvechchha Ahmed Kawtha, and Shirin Sultana joined their hands. They started impacting in young and adults. Later in 2016, GLTS completed the registration process and and take it to international level. It operated simultaneously with various international organizations in different countries of the world. In 2019, they organized 2nd South-Asian Youth Conference where 29 countries participated. Since then they never stopped and In 2020 they made it to "World Book of Records UK" by hosting the largest-longest online conference of young leaders from 100 countries.
"GLTS" seeks to establish an international family, where everyone help each other, work for growth and bring positive change in society. GLTS is building positive thought process in leaders through their activities. It united the global youth to protect the rights of all species.  "Global Law Thinkers Society" is designed to expand the scope of thinking of all aged people internationally, and then they can take appropriate actions and will be able to build a peaceful world.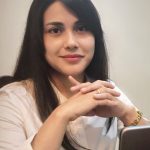 Professionally a Lawyer and Life Coach. She is also an Author and Youth Rights Activist. She Achieved Global Youth Leader Award, Youth Icon Award and many more International, National recognition for her tremendous contribution to the society.
Her motto is to make the world a better place. She dreams for a livable, green and peaceful world where people will live balanced life and get ultimate happiness.
She wants to build a positive world.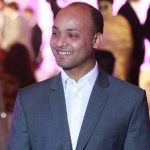 Founder General Secretary
He is a Farmers' Rights Activist, Sportsman, Entrepreneur and Agro and International Business Expert.
He is working for protecting the rights of farmers, development and empowerment of marginal fish farmers, inspiring young and youth for smart farming and promoting technology based agriculture.
He wants to secure food for next generation and availability of healthy and safe food. His aim is to reach safe source of protein to everyone. 
He envisions a hunger free world.